H
ello my friends. I am 30 minutes away from a week without technology but before I go I thought I'd get your opinion on something.
Is anything more glamorous or trashy/timeless as animal print? Inspiration struck recently and want to make this cape in a faux fur. I've been searching online but it's difficult to find a short pile fake fur that looks real and not cheap. Does anyone have any ideas?
I did find this fabric which has the right pattern but it is the kind of material traditionally used to make stuffed animals. It's hard to judge the quality form photos and I am reluctant to order it if I am only going to end up looking like a toy won at a fair for a trashy 50's pinup.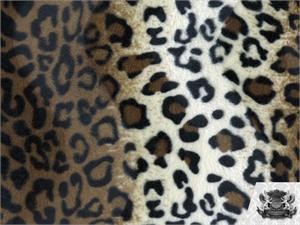 Anyone worked with velboa before? Or have any other ideas about what would be an appropriate fabric for outer wear?
You are, as they say, "the best".